This is BOEKIE WOEKIE, books by artists. If you have come straight to this page thanks to a search engine, click here to be taken to the Boekie Woekie home page where you can find links to our entire stock of artists' books and information about our shop/gallery.




As from Feb. 2nd, 2019 this page will no longer be updated. New books and other new items for sale in Boekie Woekie are now added to the shopping cart website www.boekiewoekie.com. Though some prices on this page may have changed, most of what is listed here is still available. Please mail your order or question to boewoe@xs4all.nl.



W

W.M.E.V.V.J.
"wees meester en vormgever van jezelf", "over uiterlijk, lifestyle, mode" and "cynische filosofen", Dutch texts and images, (Amsterdam 2001)
EUR 18.-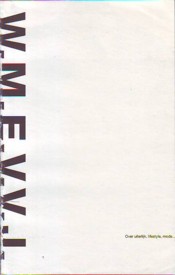 W.M.E.V.V.J.

Wachtland
photographs taken at night by Jabik de Fries accompanied by texts by Louis Stiller: observations of a suburb to be, soft cover, 231 pages, 16,5 x 23,5 cm, Amsterdam 2010
EUR 31,00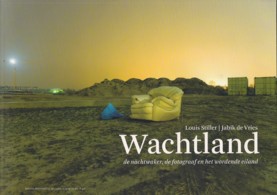 Wachtland

Waeckerlé, Emmanuelle
Reading (Story Of ) O
"The famous erotic novel Story of O began as a series of love letters written by Anne Cécile Desclos to her lover Jean Paulhan. It was first published in French in 1954, under the pen name Pauline Réage, and the official English translation appeared in 1965.
Fifty years later Reading (Story of) O reprints, in parallel, both English and French versions in a graphic reworking of the original story. In doing so Emmanuelle Waeckerlé attempts to navigate a passage through this difficult literary work and its notorious yet little known history. She offers a few simple strategies and choices for reading—alone or with others, in private or to an audience. Waeckerlé includes three further texts: (Reading) O, (Story of) A, and (Story of) E, describing a path as if through her own story, from A to O to E to you… does a story ever end?", soft cover, 23,5 x 14,5 cm, 208 pages, Axminster 2015
EUR 18.-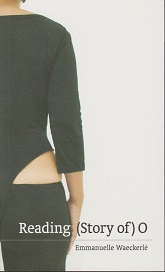 Waeckerle Reading Story Of O

Wagenaar, Annalinda
Houvast
sewn, 10,5 x 15,5 cm, 44 not numbered pages, numbered ed/20, signed, bound with different covers,

check the shopping cart section of www.BoekieWoekie.com for the availability of this item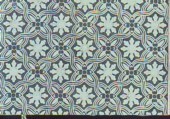 Wagenaar Houvast

Wagenaar, Annalinda
Liefkooszing
sewn, 10,5 x 15,5 cm, 43 not numbered pages, numbered ed/20, signed, bound with different covers,
EUR 18,50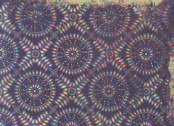 Wagenaar Liefkooszing

Wagner, Joachim
Montagen
catalogue of an exhibition at Atelier-Galerie 10.1-13.2.1981, text in German, stapled, 29,5 x 21 cm, 12 not numbered pages,
EUR 28,50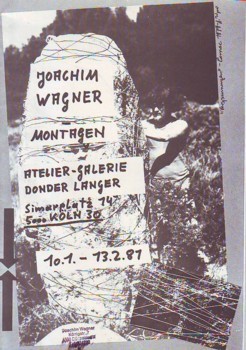 Wagner (Joachim) Montagen

Wagner, Marco
Celmins On Pay TV
surreal monochrome, screen printed drawings and edited photographs, stapled, 15 x 11 cm, 16 not numbered pages, numbered/125, Berlin 2016
EUR 6,50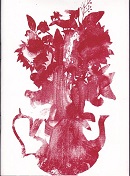 Wagner (Marco) Celmins On Pay TV

Wahlverwandtschaften
light cast on the reception of female artists from Paula Modersohn-Becker via Hannah Höch to present day female artists by Reinhild Feldhaus, 3 Hamburger Frauen, Anja Herrmann, Antje Schiffers, Alma-Elisa Kittner, Jun Yang, Annette hollywood, Sara Ackermann and Stefanie Kiwi Menrath, Moira Zoitl, edited by Doris Berger and Bernd Milla, illustrated, soft cover, 100 pages, 16 x 11 cm, Berlin 2007
EUR 22,00
Wahlverwandtschaften

Wakefield, Stacy
A History Of Nightmares
Amsterdam 1993
EUR 19,50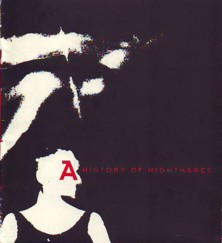 Wakefield A History Of Nightmares

Wakely, Shelagh
It Is So Green Outside It Is Difficult To Leave The Window
reproduced b/w photographs show a garden table top darken through the course of 5 years, brief texts contemplatve texts accompany this process, soft cover with dust jackets, 48 not numbered pages, 18 x 13 cm, numbered/750, London 1980
EUR 18.-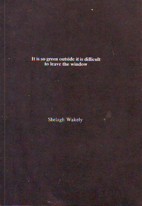 Wakely It Is So Green Outside It Is Difficult To Leave The Window


Wald, Ingrid
Damen Und Herren
numbered/480, signed, (Wien 1985)
EUR 26,50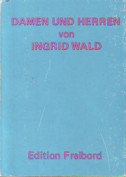 Wald Damen Und Herren


Wald, Ingrid
Entdecken/Verdecken
catalogue of works reproduced in colour, with texts by J.Gachnang, E.Gerstl, F.Mayröcker a.o., dated and signed, Wien 1998
EUR 30,50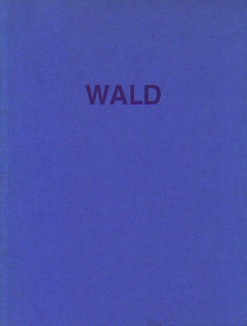 Wald Entdecken Verdecken

Wald, Ingrid
Waldwiesen Und Anderes
catalogue with 17 tipped in reproductions of paintings and 9 poems by F.Mayröcker, Wien 1991
EUR 30,50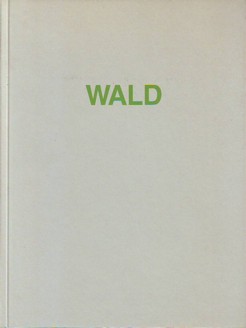 Wald Waldwiesen Und Anderes NE

Wald, Ingrid
Waldwiesen Und Anderes
catalogue SPECIAL EDITION as above but with an ORIGINAL watercolour picture, numbered/40, signed by both
EUR 300.-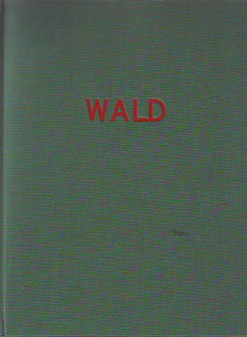 Wald Waldwiesen Und Anderes SE

Wald, Ingrid
Wiesenspiele
with a reproduction of a series of b/w photographs from 1973 and a duet for the artist by Gerhard Jaschke and Werner Herbst and a text by Josef Enengel about here paintings, soft cover, 62 not numbered pages, but neither numbered/200 nor signed, Wien 1989
not now available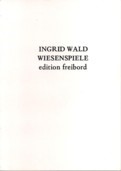 Wald Wiesenspiele book


Wald, Ingrid see also
AUDIO/VIDEO
PRINTS


Walkate, Philip

Philip Man Van Het Jaar

looks like a glossy magazine but when opened it is an empty lined note book, stapled, 32 not numbered pages, 29,5 x 21 pages

EUR 10,00
Walkate Philip Man Van Het Jaar


Wara, Tijo
A Jungle Cut Ends
numbered/27, 1997
EUR 7.-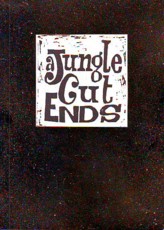 Wara A Jungle Cut Ends

Wara, Tijo
Cutz A Few Sculptures And Models
reproductions of wood and linoleum cuts, (Amsterdam) 2000
EUR 8,50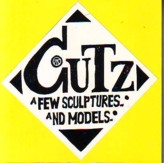 Wara Cutz A Few Sculptures And Models

Wara(, Tijo)
Fuck You In My Spine
reproductions of wood and linoleum cuts, stapled, 24 not numbered pages, 20 x 14,5 cm, signed, (Amsterdam) 2002
EUR 22.-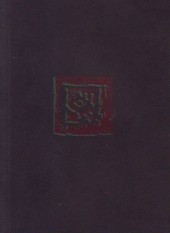 Wara Fuck You in My Spine


Wara, Tijo

POESIE

a series of books with short texts (poems) printed from lino cuts, different sizes, differently many pages, many stapled, but some hard cover, cover and title page often stamped with the word "poesie" and/or the logo stamp of T.W., the books appear to be unique or try out copies, some are signed and dated, Amsterdam 2008

EUR 9.-, EUR 22.-, EUR 35,50, EUR 48,00, EUR 51.-, EUR 52.-, EUR 75.-, EUR 89.-


Wara POESIE


Wara, Tijo

The Great Comic Woodcutbook

new edition of the book from 1992, (Amsterdam) 2000

EUR 28,00


Wara The Great Comic Woodcutbook


Wara, Tijo
What! Blacut
"some odd junk", reproductions of wood and linoleum cuts, (Amsterdam 2005)
EUR 6,50
Wara What Blacut


Wartena, Witte
De Inboorling
9 strips, verhalen uit de Aki kantine, Amsterdam
EUR 4,50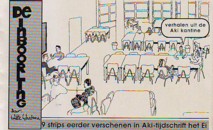 Wartena De Inboorling

Wartena, Witte
Het Beste Van Tekno
6 strips, colour photo copies, (Amsterdam)
check the shopping cart section of www.BoekieWoekie.com for the availability of this item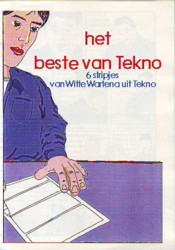 Wartena Het Beste Van Tekno


Was Macht Die Kunst Am Donnerstag?

5 interviews with artists and other cultural persons by A.M.Annen, Zürich 2000

EUR 17,50
Was Macht Die Kunst Am Donnerstag


Washington, Ted
More
b/w portrait drawings and diary notes, signed, Ocean Beach (1995?)
EUR 26,50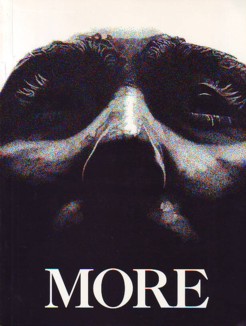 Washington More

Wasmuth, Tom
Not The 2012 End Of The World Calendar
ring bound calendar, 20 x 27 cm, 12 not numbered pages,
EUR 30.-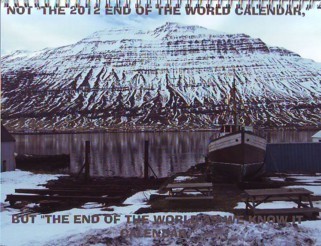 Wasmuth Not The 2012 End Of The World Calendar

published by Vossforlag:
Wasmuth, Tom


Passing Through


a novel like thing of 109 images (offset from hand drawn plates) in colour and 127 pages of English text (reproduced handwriting), soft cover, 248 pages, 21 x 14,5 cm, numbered/250, signed, Amsterdam 1992
EUR 61,50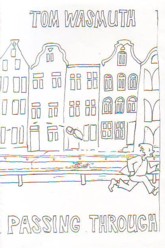 Wasmuth Passing Through NE


Wasmuth, Tom

Passing Through

cover carefully handpainted and signed 2009, for the rest: a novel like thing of 109 images (offset from hand drawn plates) in colour and 127 pages of English text (reproduced handwriting), soft cover, 248 pages, 21 x 14,5 cm, numbered/250, signed, Amsterdam 1992

EUR 550.-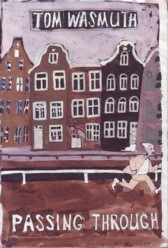 Wasmuth Passing Through SE


Wasmuth, Tom
Selected Works Vol. 1 Remember To Imagine
on the occasion of an exhibition, reproductions of 11 paintings with Engl./German texts, numbered/463, signed, Schöftland Zürich 1995
EUR 45.-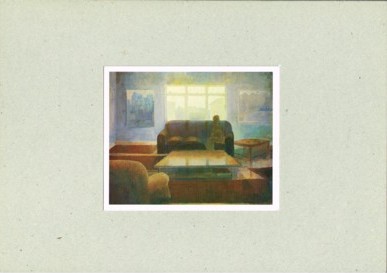 Wasmuth Selected Works Vol. 1 Remember To Imagine

Wasmuth, Tom
Selected Works Vol. 2 Wasmograms
reproductions of 11 works and a text in Engl./German by O.Rychlik, numbered/463, signed, Schöftland Zürich 1995
EUR 45.-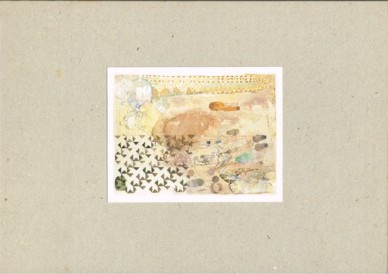 Wasmuth Selected Works Vol. 2 Wasmograms

Wasmuth, Tom
Selected Works Vol. 3 Some Folks
reproductions of 38 works (22 in colour) and a text in Engl./German by the artist, numbered/463, signed, Schöftland Zürich 1997
EUR 45.-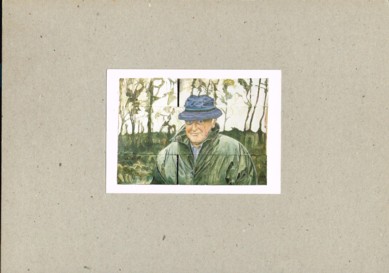 Wasmuth Selected Works Vol. 3 Some Folks

Wasmuth, Tom
Selected Works Vol. 4 The Cities
reproductions of 16 works (13 in colour) and a text in Engl./German by A.Stepken, numbered/463, signed, Schöftland Zürich 1999
EUR 45.-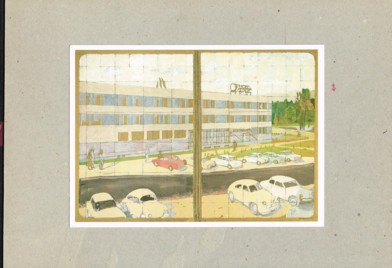 Wasmuth Selected Works Vol. 4 The Cities

Wasmuth, Tom
Selected Works Vol. 6 Snaps
reproductions of more than 50 photographs, a brief text Engl. by the artist, numbered/463, signed, Schöftland Zürich 2001
EUR 45.-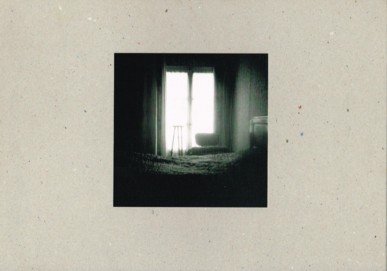 Wasmuth Selected Works Vol. 6 Snaps


Wasmuth, Tom see also


BOOKS/H

Het Andre Behr Pamflet 3 Tom Wasmuth
BOOKS/W Williams, Emmett The Boy And The Bird (2nd entry)



Watanabe, Eiji + Naoka Eiro (Eds.)

Art Obulist

a book published on the occasion of an exhibition in the Relation Building in Obu Japan: "ART_OBULIST is a contemporary art exhibition that began in 2016 from a suggestion to introduce contemporary art and culture to Obu - a city without art galleries. Thus "Brain Museum", "a museum unconfined to a building" = a thought-provoking art museum was implemented where new possibilities can only be discovered at that given place. Returning for its second year in a row and eager to provide as much opportunity to broaden people's exposure to art as possible, the ART_OBULIST 2017 exhibition will be held for approximately one month and the art works will be scattered across a number of free spaces and locations in an area within walking distance from Obu Station, the city center", with contributions by Yasuko Otsuka, Paul Goede, Thomas A. Clark, Little Vehicle, Nakamura Wataru, Douraku Doumei, Kenichi Ogawa, Laurie Clark, Naoto Maruyama, and Shigeki Kosugi, full colour illustrations and texts in Japanese and English, hard cover, 21 x 15 cm, 62 pages, Obu 2017

EUR 20.-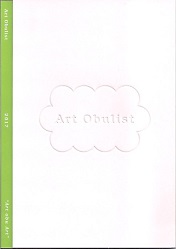 Watanabe, Eiji
Garden Of The Appellation 1992-2016 Butterfly's Eye View
photographs of various installations as they were displayed through the years in different places in Japan and Europe, contains a reflexive brief text in Japanese and English, soft cover, 21 x 15 cm, 46 pages, Nagoya 2017
EUR 30.-