This is BOEKIE WOEKIE, books by artists. If you have come straight to this page thanks to a search engine, click here to be taken to the Boekie Woekie home page where you can find links to our entire stock of artists' books and information about our shop/gallery.

As from Feb. 2nd, 2019 this page will no longer be updated. New books and other new items for sale in Boekie Woekie are now added to the shopping cart website www.boekiewoekie.com. Though some prices on this page may have changed, most of what is listed here is still available. Please mail your order or question to boewoe@xs4all.nl.
S
Sackett, Colin
As And Of
a juxtaposition of photographs, drawings and words, adhesive binding, 12 not numbered pages, 20,5 x 16 cm, London 1984
EUR 25.-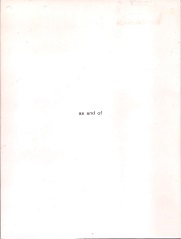 Sackett As And Of



Sackett, Colin

Bibliography 1984-2014

catalogue of publications, stapled, 28,5 x 20 cm, 16 not numbered pages, Axminster 2014

check the shopping cart section of www.BoekieWoekie.com for the availability of this item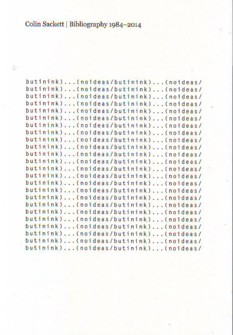 Sackett Bibliography 1984-2014


Sackett, Colin
Black Bob
on all pages the reproduction of the same drawing of a shepherd with sheep and dog in a wooded landscape by a river, hard cover, 120 not numbered pages, 17,5 x 11,5 cm, Ireland (Clonmel) 2008
EUR 88,00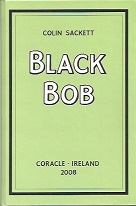 Sackett Black Bob
Sackett, Colin
By Playback Tape
words which stand on tape playing machines mixed with words which describe sounds as they might be recorded on tapes, stapled, 16 not numbered pages, 16 x 11 cm, Axminster 1997
EUR 9,50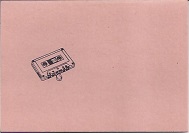 Sackett By Playback Tape

Sackett, Colin
Calendar
soft cover, 20 x 14 cm, 26 not numbered pages, Axminster 2012
EUR 16,50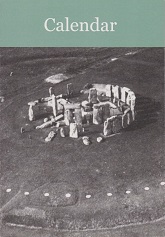 Sackett Calendar

Sackett, Colin
Cycle
stapled, 10,5 x 14,5 cm, 8 not numbered pages, Axminster 2002
EUR 4,50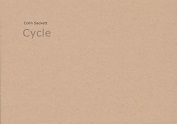 Sackett Cycle

Sackett, Colin
Distance Etc.
a froward assembly of texts of location descriptions, with photographs, soft cover, 46 pages, 21,5 x 15,5 cm, Axminster 1999
EUR 16,00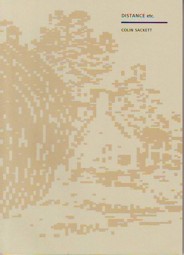 Sackett Distance Etc.

Sackett, Colin
Domestics
some words in blue ink and some more in black, sewn, 16 not numbered pages, 16 x 12,5 cm, Axminster 2003
EUR 8,50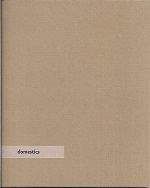 Sackett Domestics

Sackett, Colin
(Doppler)
soft cover, 14 x 19 cm, 24 not numbered pages, Axminster 2012
EUR 16.-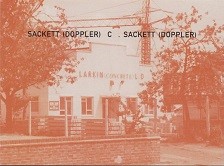 Sackett Doppler

Sackett, Colin
Englshpublshing
42 samples of "writing & readings" between 1991 and 2002, soft cover, 96 pages, 21,5 x 14,5 cm, Clonmel Limoges Exeter 2004

EUR 16.-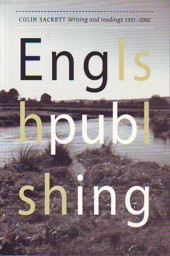 Sackett Englshpublshing


Sackett, Colin

Essayes

with a foreword giving clues to the understanding of the text, soft cover, 15 x 10,5 cm, 28 pages, Axminster 2001

EUR 10.-
Sackett Essayes


Sackett, Colin
Half-Title
on the occasion of an exhibition, stapled, 24 not numbered pages, 17 x 12 cm, London 1993
EUR 6.-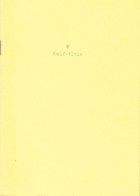 Sackett Half-Title


Sackett, Colin

Interruptr

sewn, 20 x 14,5 cm, 20 not numbered pages,

EUR 11,50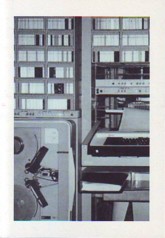 Sackett Interruptr

Sackett, Colin
Linage
sewn, 20 x 14,5 cm, 12 not numbered pages, Axminster 2005
EUR 9.-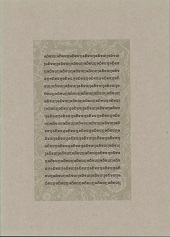 Sackett Linage

Sackett, Colin
Longoblong
stapled, 12,5 x 21,5 cm, 12 not numbered pages, Axminster 1996
check the shopping cart section of www.BoekieWoekie.com for the availability of this item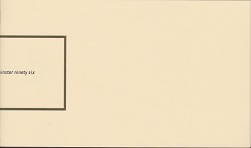 Sackett Longoblong

Sackett, Colin
Observer's Marginalia
"This book is a sequence of photographs of the marginalia added to a copy of The Observer's Book of British Wild Flowers published in 1937.", soft cover, 14 x 9 cm, 58 pages, Axminster 2011
EUR 18.-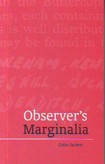 Sackett Observers Marginalia


Sackett, Colin

Singinging

sewn, two books in one, 21 x 15 cm, 22 not numbered pages each, Axminster 1995

EUR 19,50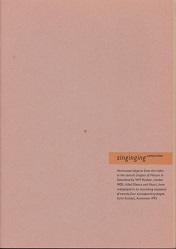 Sackett Singinging

Sackett, Colin
Speakers
mono and sterereo, hard cover, 80 not numbered pages, 13 x 10 cm, Axminster 2002
EUR 15.-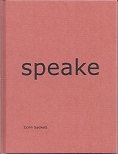 Sackett Speakers

Sackett, Colin
Susx
sewn, 20,5 x 14 cm, 16 not numbered pages, Axminster 2005
EUR 11.-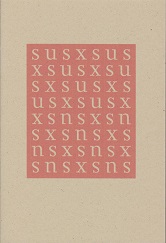 Sackett Susx

Sackett, Colin
The True Line
The Landscape Diagrams Of Geoffrey Hutchings, soft cover, 21 x 14 cm, 54 pages, Axminster 2006
EUR 15.-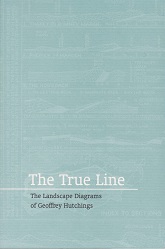 Sackett The True Line


Sackett, Colin
Wirelesslessness
Docking 1992
EUR 17,50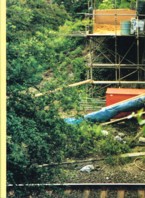 Sackett Wirelesslessness


Sackett, Colin

Wordage

a collection of texts from 20 years, soft cover, 23,5 x 14,5 cm, 62 pages, Axminster 2011

EUR 14.-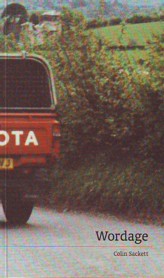 Sackett Wordage

Sadedas
on the occasion of 3 exhibitions, examples of works which can be seen as related to social, religious or sexual taboos by 22 artists, among which Attersee, Brus, Nitsch, Roth, Spoerri, Topor, with an introduction by K.Vierneisel and a text by Pavel Schmidt, all texts in German, 90 pages, 22,5 x 16 cm, hard cover, München 1989
EUR 60.-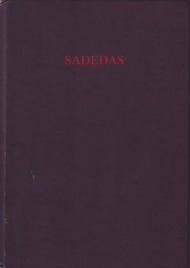 Sadedas

Sadka, Noa
A Book
diary-like notes and pictures, soft cover, 52 pages, 22 x 17,5 cm, Amsterdam 1999
EUR 37.-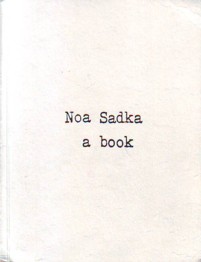 Sadka A Book

Sadka, Noa
Talking Parts
102 short reflections and brief diary-like notes which discuss dreams, mental health, family, relationships, and life in general, text in English, soft cover, 23,5 x 17,5 cm, 216 not numbered pages, Amsterdam 1998
EUR 28.-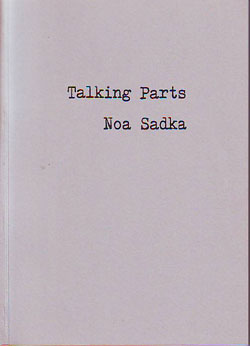 Sadka Talking Parts


Sahuquillo, Cristina

Donde Creceran Los Arboles?

a silk screened illustrated poem (with its translation into German) about where there will trees be growing, sewn, silk screened dust jacket, 16 not numbered pages, 17 x 17 cm, numbered, signed, Berlin 2008

EUR 24,00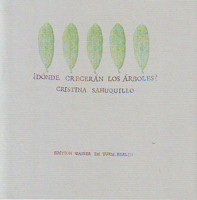 Sahuquillo Donde Creceran Los Arboles

Saito, Takako
Blaues-Regenbogen-Wein-Schachspiel
book and PRINT ed/500, Köln 1982
EUR 16.-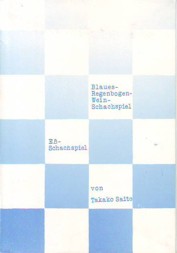 Saito Blaues-Regenbogen-Wein-Schachspiel

Saito, Takako see also
AUDIO/VIDEO
Salm, Frank van der
Multiplicity
on the occasion of an exhibition: 4 folded loose sheets in a clear plastic envelope showing 27 land- and (model) cityscape or architectural photographs, with a Dutch/English interview with F.v/d S. by
Shumon Basar
,
unfolded 34 x 48 cm, Amsterdam 2008
EUR 9,00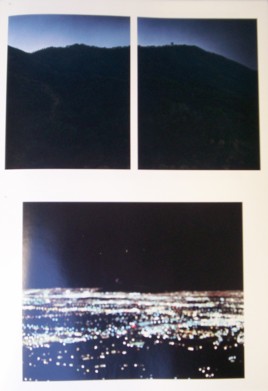 Salm Multiplicity

Salon Nangas
10 A4 prints by Anna Hrund Másdóttir, Arnar Ásgeirsson, Áslaug Í.K. Friđjónsdóttir, Baldvin Einarsson, Curver Thoroddsen, Eggert Pétursson, Elín Hansdóttir, Emma Heiđarsdóttir, Margrét Blöndal and Ţór Sigurţórsson, signed by the artists, numbereded ed/100, Reykjavík 2014
EUR 69.-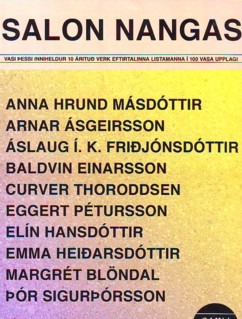 Salon Nangas